Alameda Health Consortium Executive Team
Andie Martinez Patterson – Chief Executive Officer
Andie Martinez Patterson joined Alameda Health Consortiums as its CEO in July of 2022.
Read More

Prior to serving at CHCN, Andie worked at the California Primary Care Association (CPCA) for nearly 15 years working to advance the mission of community health centers statewide. For the last decade she worked to build and advanced a payment reform initiative for health centers in California. Her last role at CPCA was as the Senior Vice President for Strategy, Integration and System Impact.

Andie's background includes public policy, community organizing, advocacy, and membership engagement. She has an undergraduate degree from the University of Illinois at Chicago, and a master's degree in Public Policy from the Humphrey Institute of Public Affairs (UMN).
Njeri McGee-Tyner – Senior Director of Healthcare Access 
Njeri McGee-Tyner is the Senior Director of Healthcare Access and has been with Alameda Health Consortium since 2007.
Read More

She has extensive experience in enrollment and retention strategies for health insurance programs. Her professional years of experience include public health programs, staff trainings, and project planning and implementation. Njeri has served on numerous planning, advisory committees, and non-profit boards. She is extremely dedicated and passionate about her work with a desire to implement projects that provide access to healthcare for underserved communities. She is a graduate of the Blue Shield Foundation's Clinic Leadership Institute's Emerging Leaders program. Njeri holds a B.S. degree in Health Sciences from California State University, East Bay.
Toni Panetta – Director of Policy
Toni Panetta joined Alameda Health Consortium as Policy Director in 2023.
Read More

Toni brings nearly two decades of experience in state-level government affairs, public policy work, and political engagement, with a focus on safety-net healthcare and human services policy and funding mechanisms. Most recently, Toni served as a regional government affairs manager for the National Service Office for Nurse-Family Partnership and Child First, two evidence-based maternal, infant & early childhood home visiting programs that improve families' health, reduce child abuse, and increase families' self-sufficiency. Prior to that, Ms. Panetta served as director of mission programs for Susan G. Komen Colorado, where she was responsible for managing state-level public policy efforts and a $2 million annual grant portfolio to reduce disparities in breast cancer outcomes, and as political director for NARAL Pro-Choice Colorado Inc. & NARAL Pro-Choice Colorado Foundation, where she managed the organizations' elections and public policy programs to increase access to the full spectrum of reproductive health services. A Colorado native, Toni is a runner, hiker & kayaker; and a lover of outdoor music festivals, travel, and flavorful food..
Rhodora Ursua – Senior Director of Development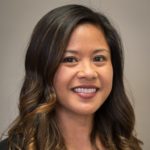 Rhodora Ursua received her Master's degree in Public Health from the Columbia University Mailman School of Public Health with a focus on Population Health.
Read More

Prior to joining the Consortium, she administered community health initiatives for more than 15 years from managing a restorative justice program at Asian American Recovery Services, overseeing a community health worker initiative at the NYU School of Medicine, to strengthening local organizations' capacity as tobacco control change agents while working at Asian Pacific Partners for Empowerment, Advocacy and Leadership.
AHC Staff
Dan Clanon – HIV ACCESS Patient-Centered Medical Home IT Systems Specialist
Dan Clanon has been helping HIV ACCESS clinics implement and maintain electronic health records (EHR) since 2002.
Read More

He is currently working on a Patient Centered Medical Home demonstration project at the same ACCESS clinics, and will be helping to allow EHRs to support panel management at those programs. Dan has a Bachelor's in marine biology from the University of California Santa Cruz and has worked as an IT support professional since 1997.
Megan Crowley – HIV ACCESS Senior Program Manager 
Megan Crowley joined the Consortium as the HIV ACCESS PCMH Project Coordinator in May 2012 and was promoted to Senior Program Manager in 2021.
Read More

Most recently, she was the Program Coordinator for the Partnership for Family Health, a consortium of clinics providing HIV Primary Care and supportive services to women, youth, and children in Northern Manhattan, New York City. Megan's experience also includes working at Planned Parenthood Golden Gate, César E. Chávez Institute, and the New York City Department of Health and Mental Hygiene. She received her Masters of Public Health in 2008 from Columbia University's Mailman School of Public Health, focusing on Sexuality and Health.
Janae Hawkins – Administrative Assistant
Janae Hawkins joined Alameda Health Consortium in 2020 as the Administrative Assistant.
Read More

She received her B.S in Health Science from California State University, East Bay. Before joining Alameda Health Consortium as a full-time staff, she spent time as the 2019 summer Policy and Advocacy intern. Janae is passionate about accessible and affordable health care for all. Currently, Janae is working towards her Masters in Community Medicine.
Karen Permillion – Healthcare Access Manager
Karen Permillion joined Alameda Health Consortium as the Healthcare Access Manager in October 2022. She brings over 18 years of diversified business knowledge and experience managing multi-site and interstate operations for clinics and hospitals.
Read More

Prior to joining the AHC/CHCN team, Karen served for nearly 19 years at Alameda Health System managing areas of the Revenue Cycle Division that included Enrollment Services and Training, Revenue Integrity, and Patient Financial Services. Being passionate about education/training, in her senior role, Karen initiated provider education on coding and documentation compliance to improve billing clean claims. Following her tenure with the health system, she was Call Center Manager for Sutter Health Patient Access and Rehabilitation services. Her last position was Dental Program Manager for LifeLong Medical Care with a focus on improving oral health care access and delivery for school-based health clinics and other safety net populations. Karen received a Master's degree in Healthcare Administration from California State University East Bay.
Jody Sahota – Senior Advocacy & Communications Manager
Jody is the Senior Advocacy and Communications Manager at Alameda Health Consortium.
Read More

Jody brings over a decade of experience in advocacy at the federal level during her work with California Humanities, a state-wide nonprofit partner of the National Endowment for the Humanities. Jody holds a Bachelor of Arts in English Literature from the University of Toronto and has done post-graduate work in English Literature, also at the University of Toronto. Jody has always had a passion for advocating for causes she believes in and has worked at the local level on many political campaigns as well as advocating for social justice.
Carolina Wong – Project Coordinator,

Eligibility & Enrollment 
Carolina joined Alameda Health Consortium as Project Coordinator for the Eligibility and Enrollment Department in 2020.
Read More

Carolina graduated from California State University, East Bay with a major in Spanish Language and Literature, and a minor in International Studies. Prior to Alameda Health Consortium, Carolina worked for La Clinica de La Raza for 9+ years, the first five years as the Front Desk Clerk and as a Human Service Specialist for the latter four years.

Carolina assisted patients in enrolling in Covered California, HealthPAC, and through active outreach to Medi-Cal, and CalFresh. Carolina brings not just experience in enrollment but a passion for working with our underserved community members and with patients from all backgrounds to ensure that they have access to quality healthcare. Carolina understands and appreciates the importance of educating our patients on accessibility to public health coverage programs.